I'm a cartoonist, an eater of chocolate things, and the blog author. I'm not a mommy blogger, not even a teensy bit. 🙂
I just love to write about chocolate and other sweet things, and amuse myself along the way.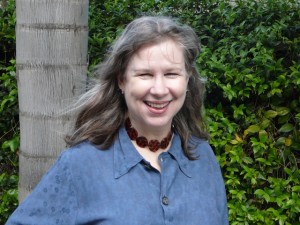 I've been doing restaurant cartoons for over 10 years for big and alternate newspapers, including the LA Times for 5 years, the award-winning Taste section in Minneapolis Star Tribune, Nashville Weekly, Philadelphia Daily News, Albany Times-Union, and many more.  That's pretty fun! You can also find my cartoons in Parade, The New Yorker, Harvard Business Review, Barrons, Glamour, and even Weight Watchers. To get notified of all new cartoons, like my Facebook page.
My cartoons about relationships and other thought-provoking subjects are in Psychology Today and PsychCentral.
I have two books out and in print,  What Do Women REALLY Want? Chocolate!, and Love Me or Go To Hell: True Love Cartoons . More info and descriptions, including how to get them signed, here.
Chocolate Art Illustrations
I did chocolate cartoons before anyone else in the country — and some very cool editors even bought some! I also love photos of food- and photoshop them to be even prettier. You'll also find illustrations from vintage cookbooks I've collected. They're wonderful, and I just have to share them with you!
Picky eater, great friend, curious observer, elitist artist, midnight writer, voracious reader, omnivorous chocoholic, impatient driver, and so-so lover. Your food blogger and illustrator, Donna Barstow.
Note
All cartoons, illustrations, photos and content are copyrighted by me, and cannot be used without advance permission from me, the author and cartoonist. Thanks.
Hey, cartoonists get lonely, too. Write to me below. I answer all email, so if I don't respond in a reasonable time, do something drastic!  Or try chocolate cartoons at (@) gmail.com (squish it).