My favorite Pepperidge Farm cookie is the Double Milano. The dark, slightly bitter chocolate filling really goes nicely with the bland white cookie. (Although it would be better if it was shortbread. 🙂 )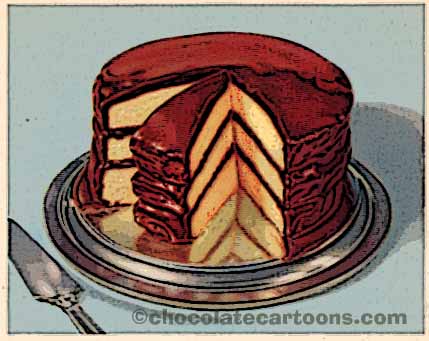 I haven't bought any of their cakes in years, but when I saw this one on sale in Gelson's I took a chance.
They describe it as: "chocolate buttercream and crumbled cookies". The vanilla cake has a nice texture and flavor, and Pepperidge Frarm is generous with their frosting, as usual, slathered on the top, in the layers, and on the sides.
However
this is not Milano frosting, at least the Milano chocolate in their cookies; it's milk chocolate! And the cookie crumbs are slightly appealing but not worthy of being mentioned in the title, either; they get lost on the chocolate frosting.
I do like the cake, but the name is wrong, and it's not very special; I would buy it only ON SALE again. 
What others are saying
The Impulsive Buy investigates how Milano cookies were invented! (Hint: it was a melted mistake.) She also measures the size of the cake! And compares it to Playboy! He or she does agree with me that the cookies were remarkably shortchanged in the cake.
Columbus Dispatch says the cake is light with creamy frosting, but has nothing to do with the cookies. They don't mention any men's magazines at all.